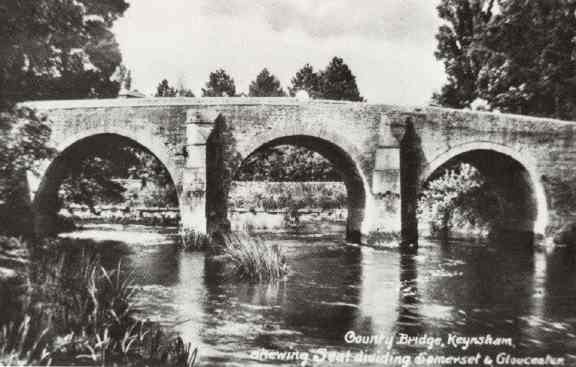 "County Bridge, Keynsham, shewing Seat dividing Somerset & Gloucester"
The bridge was washed away in the floods of 10th July 1968


Old postcard, Courtesy of Clare
This page is under construction
In the meantime, please enjoy the photos on this page and use the sidebar links to access the Keynsham Baptists page, for information on the history of the Keynsham Baptist Church and its members, and the Keynsham Brassworkers page, to see a photo of Keynsham Brass Mill personnel circa 1870, with names.
A scan of the complete listing for Keynsham, with many familiar names listed, can be viewed by clicking on the link for Keynsham in Pigot's Directory 1844.
Also see our Keynsham Union Workhouse page for details of workhouse records held, and areas covered by the Keynsham Union.
We'd welcome any thoughts for expanding this section of the site and invite your participation as we go forward.
Please
Contact Us
with comments, additions, corrections, submissions or suggestions.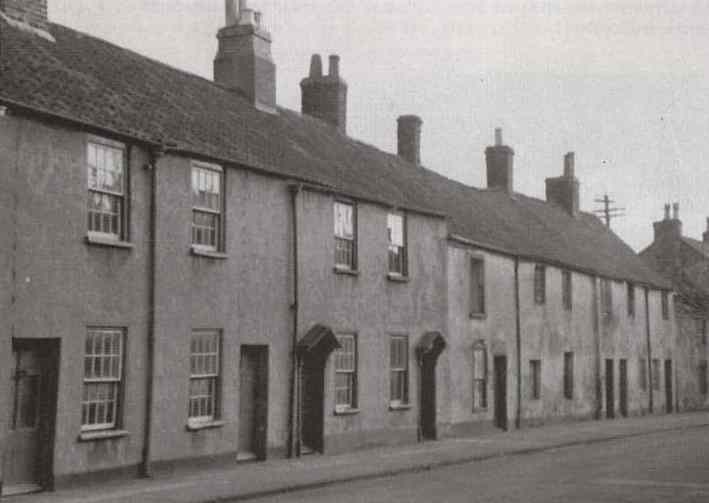 Houses in Temple St Keynsham, now demolished

According to the book "The Changing Face of Keynsham in Old Photographs"
By Barbara Lowe & Margaret Whitehead 1994

"The surnames BEES, VEALE, WILLIAMS, CANTLE, CREW, TOWNSEND, CARPENTER, NEWMAN, OLLIS,
ROBBINS, FRAY, FORD, COX, RAYSON, SWEET and GODFREY were well known in Temple St."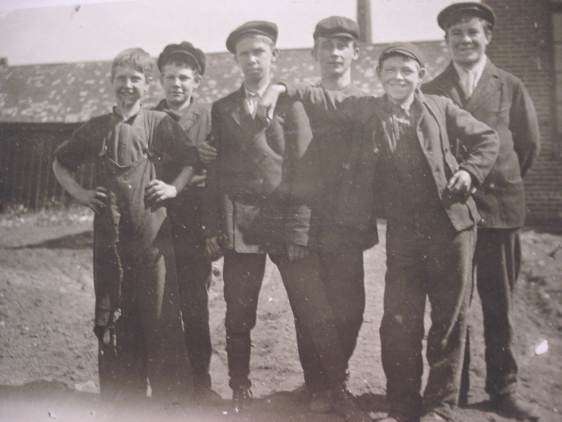 Unknown local boys - probably at Keynsham Mill


Old photo that came with Keynsham postcards - Courtesy of Clare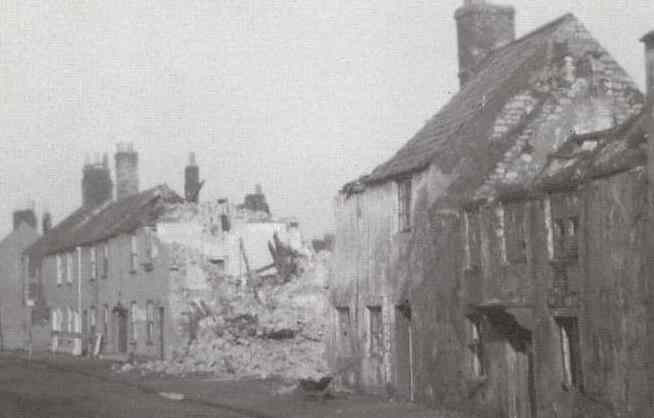 Temple St is one of Keynsham's oldest streets, a continuation of High St.
The east side of Temple St was demolished in the 1960s, along with many other old parts of Keynsham.
Temple St. photographs on this page are courtesy of
"The Changing Face of Keynsham in Old Photographs"
(1994) by Barbara Lowe & Margaret Whitehead
Back to top of page