Somerset, 1833. Sydney Hall for M.A. Leigh's "New Atlas of England and Wales".
Courtesy Genmaps / Classical Images
Bitton familes in Somersetshire (SOM)

This page has been set aside to add Somerset parishes where we know our Bitton Families also lived. At this stage only some of the parish pages have been constructed, with more being added as we progress, so please check back.

In the meantime, see the photos on the Kelston, Saltford and Stanton Drew pages, and click on the Keynsham link to access information on the history of the Keynsham Baptist Church and its founding members. There are also old pictures of Keynsham, Keynsham Brassworkers, and the Pigot's 1844 directory page for Keynsham, as well as information on the Keynsham Union Workhouse.

We'd welcome any thoughts for expanding this section of the site and invite your participation as we go forward.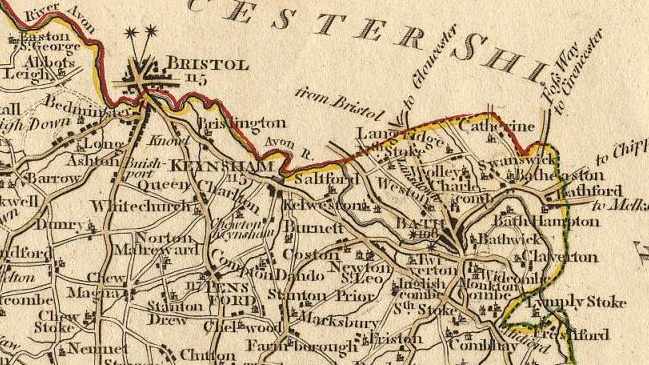 Part of Somerset 1787 Map by John Carey
Courtesy of YourMapsOnline/Keith Tinkler.
Back to top of page