Future Possibilities
We are finding additional information and documents that relate to our families, which we hope to add to this section of the site over time.
They are items such as: Land tax documents, which often list owners and occupiers; Settlement Certificates; Overseers of the Poor Accounts; Road Surveyors Accounts; Parish Relief records.
We're also learning about our ancestors' work, which for us involves the local copper and brass industries.
We'd welcome any thoughts for expanding this section of the site and invite your participation as we go forward.
Please
Contact Us
with comments, additions, corrections, submissions or suggestions.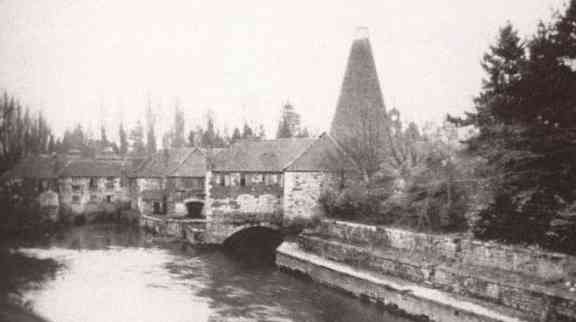 Avon Mill, the brass mill at Keynsham, in 1928.
The mill was closed in 1927 and most of the buildings demolished in the 1930s



Courtesy Keynsham & Saltford Local History Society
Men working on the road at Keynsham, 1923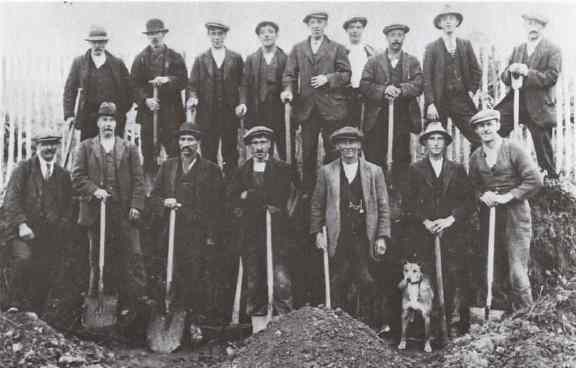 According to "Keynsham in old picture postcards"
by B.J. Lowe and Keynsham & Saltford Local History

"Here we see a group of men working to widen Burnet Lane (now Wellsway), in 1923."
"In the back row, left to right, were:
NEWMAN, TRENGROVE, HATCHER, GREENLAND, OLLIS, NEWMAN, WILLIAMS, CARTER and MACEY.

In front:
J. BEES, VAILES, LOWMAN, WILLIAMS, GLOVER, ALWARD and F. COLLINS."
This search is powered by an outside free search engine.
The search results page will show some advertisements,
but it provides a very thorough, useful, search of our site.
Back to top of page